With us you not only get a high-quality supply but also high-quality linen management
The quality of a guest's stay at your resort or hotel is integral to their enjoyment of their vacation, business trip, or stay away from home. This is because your space is essentially their temporary home where they'll sleep and relax. With a poor night's sleep, a cheap-looking room, and employees who don't show that they care, chances are if your guests are not satisfied, they won't hold back their anger. Angry guests and poor reviews are bad for business, but how can you go the extra mile without increasing hours of hard work for both you and your employees? With our resort and hotel linen rental service!
Let a quality resort and hotel linen service relieve some of your stress while simultaneously making your hotel guests happier. The coziness of the bed sheets, the comforting touch of a towel, the safety provided by a bath mat, and the professionality of a uniform are all small details that make a big difference in a guest's stay. But not only is the fabric and aesthetic of these materials essential – so is the cleanliness and maintenance of your linen supply.
Our commercial laundry service provides clean, crisp linens and uniforms that make it easy for you to leave a lasting impression on your clients. Allow us to supply you with our linen and uniform rental service program. Our hotel linen rental service is a highly valuable tool your business needs to bring ease to your linen inventory and laundering, help you in controlling linen and uniform costs, and keep your staff looking sharp.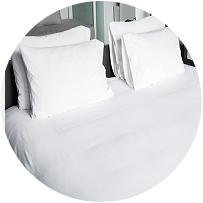 Bed Sheets & Pillow Cases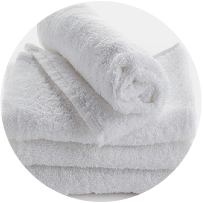 Towels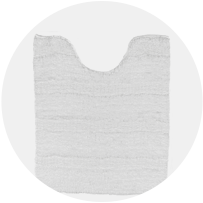 Bath Mats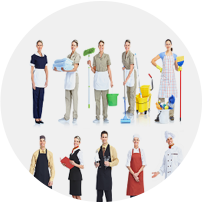 Uniforms
Bath Towels
Hand Towels
Wash Cloths
Bath Mats
Fleece Blankets
Thermal Blankets
Draw Sheets
Bed Sheets
Fitted Sheets
Pillow Cases
Culinary Uniforms and Apparel
Front-of-the-House Apparel