How to Attract More Guests to Your Hotel This Holiday Season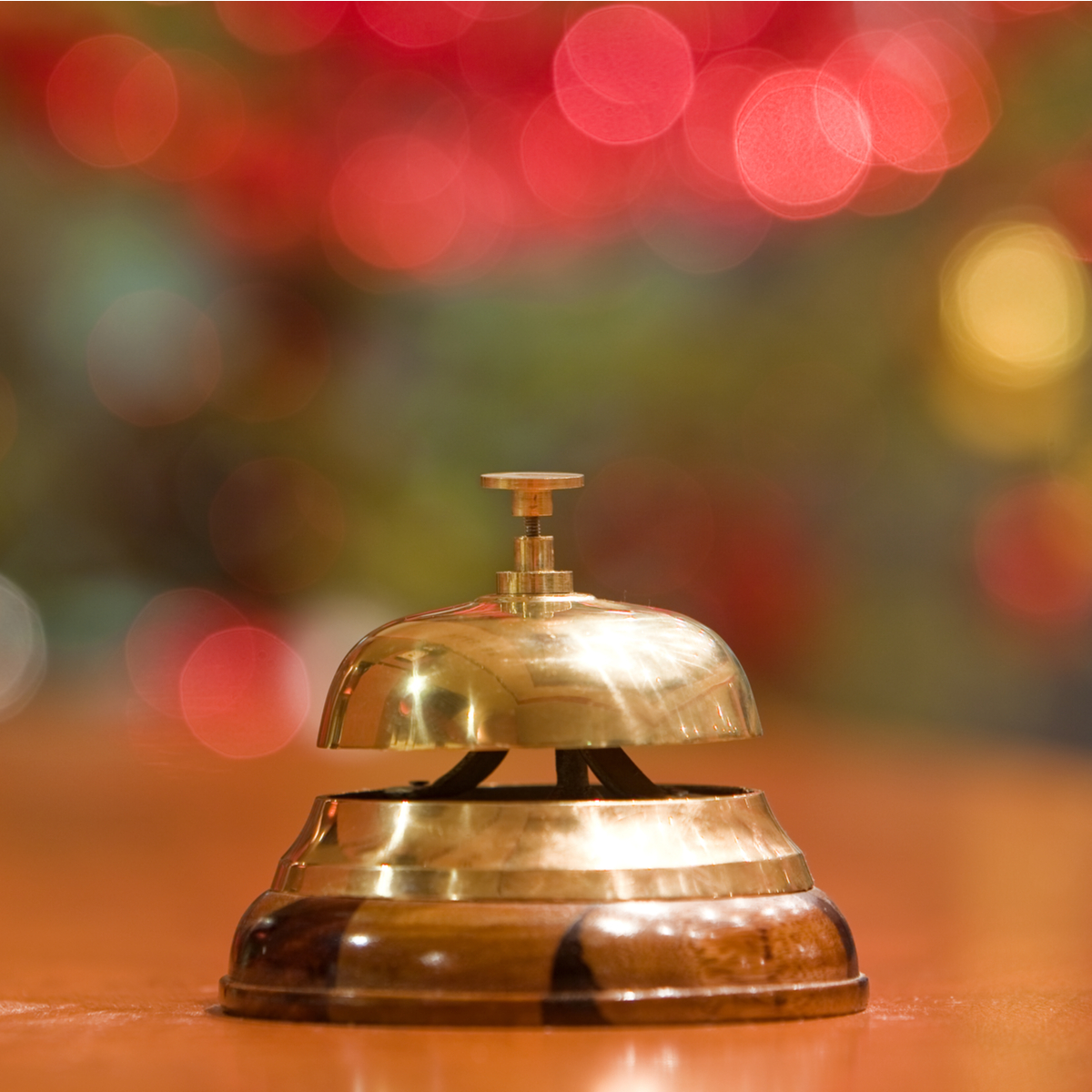 The cheerful holiday season has arrived, and with the holidays comes guests from all over, travelling for vacation and visiting family. This can be a gold mine for your hotel business!
But even if you already have some rooms booked, don't forget about that person who always books last-minute or the dreaded cancellation. It's important to engage and lock in those potential guests who are looking to celebrate the holidays while staying at your hotel, and to attract those who are looking to stay in the area but aren't sure which hotel to stay in.
That's why you need to consider fast what hotel marketing ideas you're going to pursue to make sure that your guests are confident that they'll have a great holiday at your hotel. Here are our hotel marketing ideas to help you attract and engage more guests this holiday season:
1. Host holiday themed events that include holiday food and beverages.
Whether it's a movie night in one of your conference rooms, a show to accompany your hotel's restaurant, a karaoke night, etc., guests will appreciate your effort to make their holiday special. Not to mention the extra benefit to you that your hotel and brand will then be ingrained in their memories of the holiday season!
2. Welcome your guests with a gift.
Whether it's fresh flowers in the room, a bottle of champagne, or a gift card to a local business or restaurant, since it is the holiday season, your guests will likely appreciate your hotel getting into the spirit of giving. Even something small such as a personal note for the holiday season is a noticeable and enjoyable gift for hotel guests.
3. Include holiday special packages and competitive rates as part of your holiday campaign.
While the aesthetic of your hotel and the things that you are doing for the season are integral to attracting guests, just as important is your pricing. You're going to have plenty of people who are simply searching for the hotel with the best pricing and decent reviews. So, while all of our other tips are going to help you on the review portion, if all of your services are ridiculously expensive, you're just not going to draw in as many bookings. Either offer your rooms at a competitive rate, or consider what you can include as part of the booking package so that guests feel like they are getting their money's worth.
4. Involve your management and staff.
This might seem obvious, but make sure that your management and staff are joyful and in the holiday spirit. If your guests arrive at your hotel and your staff are rude or seem unhappy, chances are that guest will not return next year. Make sure that you are doing your part to ensure that all of your team members are happy on the job. One way to do this is to take a look at their responsibilities and see if there is a way to outsource anything that is not integral to their position, freeing up more time for them to focus on what matters. An example of this would be your hotel's laundry.
5. Collaborate with local businesses.
Doing all of these things to enhance your hotel marketing strategy can be time-consuming and difficult if you do it all alone. That's why you should look to partner up with other businesses that can take some of these tasks off your plate while you focus on making sure everything is running smoothly at your hotel.
One of these businesses you should partner with is Braun. We offer hospitality linen rental services, meaning we drop off high-quality hotel linens to you and pick them up for laundering. If you work with us, you won't have to worry about your linens while you focus on bringing in business with these hotel marketing ideas.
To learn more about how easy it is to use our service and get your free quote, contact us today at 800-272-8657.

https://www.braunlinen.com/wp-content/uploads/2018/11/hotel-marketing-ideas-for-the-holidays.jpg
1200
1200
Braun Linen Services
https://www.braunlinen.com/wp-content/uploads/2019/09/braun-90th.png
Braun Linen Services
2018-12-01 20:37:41
2019-09-20 20:47:50
How to Attract More Guests to Your Hotel This Holiday Season