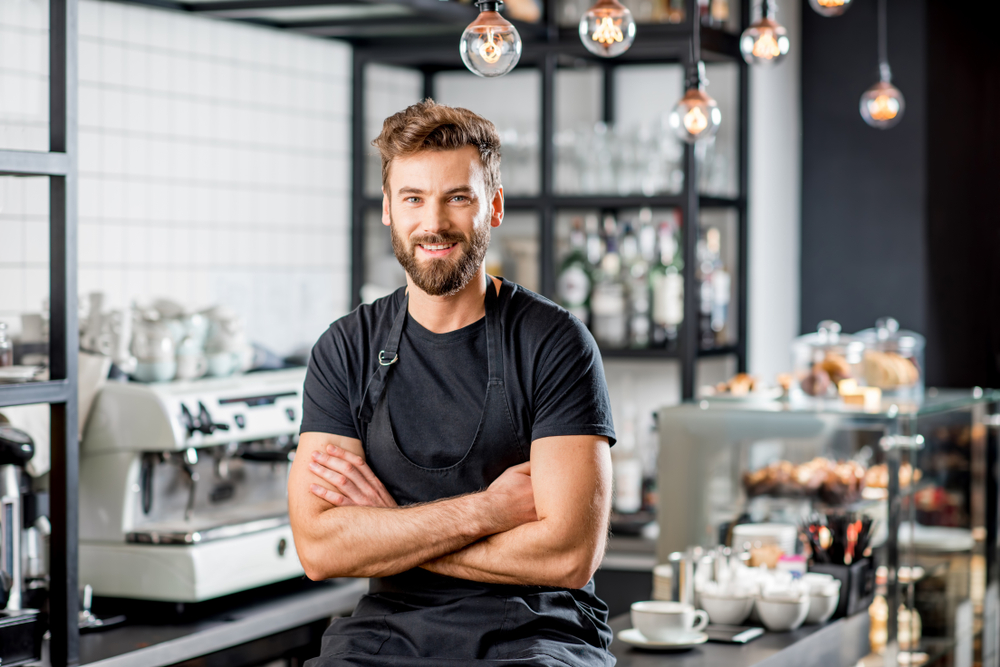 Do you have the right aprons for your restaurant? The restaurant business is equal parts service and equal parts presentation. That is why the right choice of aprons matters.
Home cooks let their personalities shine through in their choice of funky prints and bold colors. Similarly, restaurants should make a choice between different kinds of aprons with the intention of bringing their brand forward.
Different Kinds of Aprons for Restaurants
Each choice of apron offers something unique in both form and function. Check out each apron type and see if it fits your restaurant's needs!
Bib Apron

Bib Aprons – Also called chef aprons, these classic-style aprons provide full coverage for the wearer from the chest to the top of the legs. The design makes it a necessity for every restaurant worker assigned in the kitchen. It also makes the perfect choice for restaurants that are looking to project a more classic look like delis and family diners. They are also the best option for restaurants that have open kitchen layouts where the guests see the kitchen workers at work.
Bistro Aprons – Long, elegant, and classy, bistro aprons are your best choices for tableside service at higher-end restaurants, cafes, and bistros. These aprons tie at the waist and provide coverage all the way to the knees or even longer and come with a convenient front pocket for servers to stock their pens and notepads. These are also the aprons of choice for most head chefs because they provide ample clothing coverage without obscuring their chef jackets.
Waist Aprons – As their name implies, waist aprons tie at the waist and leave the torso uncovered. They are shorter than bistro aprons, ending right over the knees. This allows for easier, more comfortable movement for the servers. With the added function of a wide front pocket plus the ease of movement it offers, the waist apron is the perfect apron choice for the more casual restaurant.
How to Choose Your Restaurant Aprons
When it comes to picking the right aprons, there are a few things to keep in mind:
Pick one that matches your restaurant. Pick an apron that matches the kind of image that you want your brand to project. Are you going for a more formal, high-class look, or are you more the casual takeout place? Whichever it is, make sure the design you pick suits your needs for both form and function.
Create a cohesive employee look. Pick an apron that complements your employees' existing uniforms and works with the look you are going for. The last thing you want is to cover a fantastic restaurant logo shirt with a full-coverage bib apron, or pair up a fancy bistro apron with a basic shirt and risk looking sloppy or informal.
Customize where possible. One of the best things about aprons is the fact that they are rife with potential for branding and marketing. You can get them in your brand's colors, print your logo on the pockets, or have them embroidered – the possibilities are endless.
And when it comes to getting the perfect aprons for your restaurant, nothing beats the choicest, highest quality selection from Braun Linen! Talk to our local rep today and find out what we can do for your restaurant! Call (800) 272-8657 to get started.

https://www.braunlinen.com/wp-content/uploads/2018/08/different-kinds-of-aprons.jpg
667
1000
admin
https://www.braunlinen.com/wp-content/uploads/2019/09/braun-90th.png
admin
2018-09-03 20:45:08
2019-09-20 20:50:18
Choosing Between Different Kinds of Aprons for Your Restaurant